How to Buy Gold and Silver Bullion
HOW TO BUY GOLD AND SILVER BULLION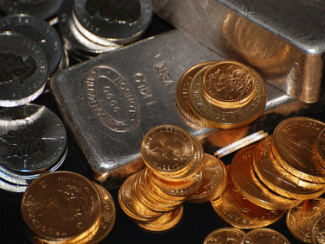 It is no mystery that the prices of gold and silver have taken on new heights over the last several years. Buying gold and silver has become a popular trend nowadays due to devaluation of the U.S. Dollar and the current economic downturn. People have become more conservative about preserving their wealth and savings. Therefore, many individuals today are looking to purchase these precious metals. Unfortunately, many people lack sufficient information about how to buy gold and silver bullion. The good news is – there are many ways to do it, both online and offline.
First of all, decide whether you want to invest in coins or bars. Those who have limited finances may opt to invest in coins. Coins are more affordable and come in smaller denominations when compared to bars. Moreover, they are much easier to sell should you decide to cash out your investment quickly. On the other hand, bars can be a better investment for individuals who have higher investment capital. Furthermore, bars contain higher purity compared to coins and fetch better returns when you sell them. Determine which types of investments are best for your portfolio and then proceed further.
Canadian Maple Leafs, British Britannias, U.S. Gold Eagles and Australian Kangaroo/Nugget Coins are exceptional choices if you decide to purchase coins. If you would rather invest in bars – Monex, EBay, Bullion Direct and Goldline are widely popular and reputable sources to buy from, so you can be assured about the quality of the metals you are buying.
Many local dealers specialize in buying and selling precious and semi-precious metals. Purchasing from these dealers is another great way to invest in gold and silver. As a result, you stand a really good chance of finding an affordable deal working with them. Make a list of reputable dealers in your local area who are engaged in selling precious metals. Compare the different types of bars and coins, their purity, karat value and other factors. After assessing a large number of dealers, settle with one that offers you the best price.
You can also purchase coins or bars by responding to ads and commercials in local venues. Websites such as Craigslist are very effective in this regard. Some people who are in need of quick cash often run ads on Craigslist selling their gold or silver. You can contact the seller and try negotiating a good deal with them. However, you should be very careful when trading with unknown persons. When you go to buy bullion, you must ensure that it is authentic and you are conducting business with a legitimate seller.
As with anything, it is always advisable to do diligent research before investing. This is especially true if you are not sure how to buy gold and silver bullion. One excellent source to obtain information on gold is the World Gold Council. They have a website that assists investors in identifying potential coin and bar dealers around the globe. The Council is the world's leading authority on gold with trusted advisors for private investors, national governments and the worldwide gold industry.