Should You Buy Bullion as a Hedge?
SHOULD YOU BUY BULLION AS A HEDGE?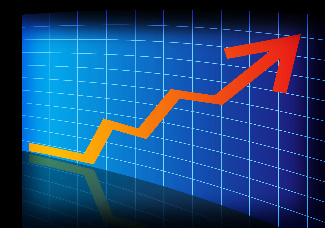 Traditionally, stocks, bonds and mutual funds were considered to be relatively safe investments. However, due to recent economic volatility, these paper assets have lost much of their profit potential. The dollar has lost much of its purchasing power, yet the prices of gold and silver continue to surge. A growing number of investors throughout the world have come to the conclusion that investing in rare metal is the only viable answer. Likewise, investors in many parts of the world have chosen to buy bullion as a hedge against an uncertain economy. Since many countries are experiencing some sort of fiscal instability, investors are keen on avoiding any further market fluctuations.
People who are looking to maximize their profits are steering clear from traditional fixed income investments. These savvy individuals are discovering the lucrative investing potential of precious metals. Investing your money in gold or silver can also offer a hedge against inflation since these metals are presumed to keep rising in value. For thousands of years, silver and gold were used as a form of currency. But today, they are treated as a stable investment option because their value cannot be depreciated by central banks or the government. Their track record over the past centuries proves these metals to be a safe investment regardless of fiscal uncertainties.
Investors are choosing precious metal over other forms of wealth acquisition because metals have always maintained their integrity. This is especially true for gold, which is the universal status of wealth and prosperity. Gold has always stood strong and the long-term prospect for those buying rare metals is looking great. As a more affordable option, silver stands second in line yet also retains significant purchasing power. One can hedge their bets against economic instabilities by investing in silver and gold, palladium and platinum. If you arrived at the conclusion that purchasing rare metals is the road map to financial security, then you can understand the importance of buying bullion now.
In recent years, the demand for gold has increased more than ever. Investors are starting to put their money where the gold is. They are buying coins like; American Gold Double Eagles, U.S. Buffalos, African Krugerrands, Austrian Philharmonics, British Sovereigns and Canadian Maple Leafs. It is time for you to contemplate your financial future. In order to do this, you need to ask yourself some important questions. Are you looking for a long-term investment strategy as opposed to a short-term savings solution? Would you purchase gold and silver to create future wealth? Do you think it is wise to buy bullion as a hedge against economic distress? If you can clearly answer 'yes' to these questions, then you may agree that investing in bullion is the way to go.