What are the Benefits of Physical Gold IRAs?
WHAT ARE THE BENEFITS OF PHYSICAL GOLD IRAS?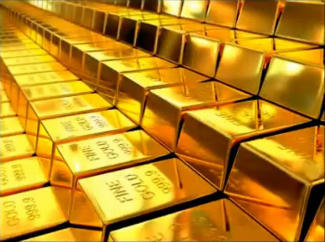 Investing in physical Gold IRAs has become a popular way to diversify one's retirement portfolio. There are custodial companies that allow physical and non-physical precious metals. Physical gold products include gold bullion coins, bars, rounds and ingots. Non-physical products include gold exchange-traded funds (ETFs), gold stocks and investment in mining companies. Although most gold-backed retirement accounts do allow both gold forms, individuals generally prefer physical products over ETFs and stocks.
The main benefit of investing in physical products is that they are tangible and have a real presence. Stocks or exchange-traded funds (ETFs) are little more than "paper assets". In times of economic crisis, physical bullion and bars will provide you with greater security than gold ETFs. With ETFs, your money is tied up in the gold product via a series of different services. With stocks and mining company investments, things are more fragile and far more risky. The benefit of holding real gold also applies to holding gold inside an Individual Retirement Account.
Gold IRAs function in much the same way as do other traditional IRAs. The only difference is that you will be holding physical platinum, gold or silver coins and bars instead of paper assets. The steady devaluation of the U.S. Dollar during the last few years has made holding "paper wealth" increasingly risky. One can reduce the amount of risk by diversifying into a precious metals retirement plan.
A telling advantage of investing in gold or other precious metals IRA is that the process is fairly simple and hassle-free. There is no need to buy or store the metals yourself. The purchase will be done by the custodian that you select. However, you will be required to direct a trustee to the precious metals dealer from whom the metals are to be bought. Once the purchase is complete, the gold is vaulted with a depository service. Therefore, you do not need to worry about the transfer, storage or insurance issues. The trust company will take care of those things for a fee.
Physical precious metal retirement accounts are also convenient for those who are thinking of performing a rollover or a transfer from an already existing account. Whether you have a traditional, SEP, Roth or a SIMPLE IRA, you can easily effect a rollover of your assets into a gold retirement account. Other types of accounts that are supported for a gold rollover include the 401k, 457 or 403(b) plans, traditional pension plans, TIAA CREF, Thrift Savings Plans, beneficiary and non-prototype IRA.
One downside with this retirement investment option might be that upon withdrawal of physical Gold IRAs, you will get cash back and not the actual bars, coins or bullion. Considering that a rollover into a gold-backed account is an Internal Revenue Service approved process and 100 percent tax free, it also provides you with a greater amount of security when compared to other traditional investment options. Gold assets have traditionally been far more stable than currencies, especially during times of economic crisis.
Visit http://www.RegalAssets.com
to learn more about setting up a physical Gold IRA today.