Where to Buy Gold Bullion Bars and Coins
WHERE TO BUY GOLD BULLION BARS AND COINS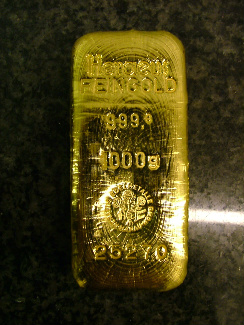 Unlike other types of investments, gold has been in use since ancient times. Its value has never depreciated which means it remains stable. Nothing else has been credited to be as stable as this rare metal, so capitalists are finding lucrative potential investing in it. The reason why investors choose gold over other forms of wealth acquisition is straightforward. Gold is permanent and has always maintained its integrity. Gold has become the universal currency of capital and wealth.
In situations of economic turmoil such as a hyperinflation (an indication that paper currency is losing its value), the only credible currency is gold. Gold has proven to fare well during hyperinflation throughout history. Gold is acquired as a hedge against fiscal instabilities. Over the past decade, there was a surging trend of investors buying gold bullion. This trend appears to continue because a reserve asset based on gold inspires confidence.
Coins are a preferred investment because of the ease in monitoring their value. Their value is closely influenced by the price of gold. Gold coins are minted by the government, with the most common ones purchased by investors being South African Krugerrands, Canadian Maple Leafs and Austrian Philharmonics. Gold bars hold a value based on how much gold is contained in them. A bar is properly marked by its manufacturer with details such as weight and its percentage of purity.
Gold Individual Retirement Accounts are also becoming a trend among investors. The government has allowed individuals to buy gold bullion bars and coins to be added to their retirement accounts. Gold IRAs requires strict purity standards for accepting precious metals. In the past, only American Gold Eagles were accepted. But since 1997, regulations have allowed the inclusion of a wide variety of gold bars and coins with at least 99.5 percent fineness. A Gold IRA can be an individual's retirement pot of gold without the risks other investment plans might have.
Diligent research should always be done before making any serious investment. The World Gold Council has a website to assist investors in identifying potential bar and coin dealers around the world. The Council is the global authority on all gold issues. It is the world's premier source of informed opinion and trusted advisors for governments, investors and the entire gold industry.
A prospective company should be thoroughly checked with the Better Business Bureau for its rating and accreditation, track record, compliance to standards and commitment with the Bureau. One such company to consider is Regal Assets as they are BBB-accredited with the highest A+ rating, having demonstrated trustworthiness in their conduct of business. Their website provides prospective investors with a team of specialists offering professional assistance in buying and selling gold bullion plus other precious metal commodities.
Payment methods to buy gold bullion bars and coins are similar for most gold merchants. Funding is typically done with checks, money orders or bank wires. Reputable gold merchants are generally not known to conduct transactions with credit cards. Unless investments are incorporated into a gold Individual Retirement Account, they are physically delivered to the buyer. Products are usually shipped via a prearranged courier identified by the company, or delivered through a security delivery service such as Brinks.